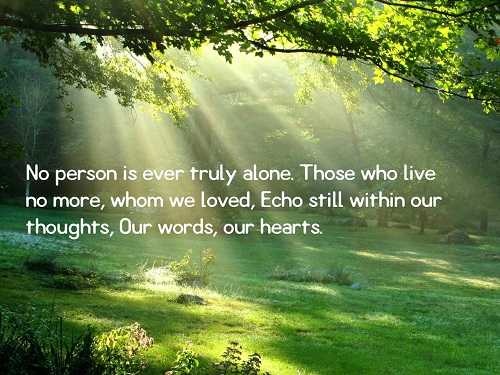 Whether you are a spiritual, religious person, a humanist, skeptic or an atheist, I will help you.
We all know the loss of a loved one, whether sudden or expected, is a trauma that needs to be healed. Losing a cherished family member, partner, or friend, human or pet, is an event that we cannot ever really prepare for. It often leaves an emptiness that is like no other, it stirs up fears within us. And we, who remain here, must find a way to face this loss, cope, then move into healing, and to continue living.
I offer support as you begin to cope with your loss. A combination of approaches are utilized including hypnosis, counseling, biofeedback, pressure points, eye movement techniques, working with the subconscious mind, affirmations, aromatherapy, EFT tapping, and even rituals; these will allow you to feel supported as you begin the process of healing.   I will draw on years of experience to deliver to you the experiences that you need.
If the people we love are stolen from us, the way to have them live on is to never stop loving them.
—James O'Barr
You cannot stop the birds of sorrow from flying over your head, but you can stop them nesting in your hair.
—Eva Ibbotson
Old or recent loss… The time is now, to be heard, to process, and start healing.
Feeling sadness, sorry, guilt, a sense of loss?  Never had the chance to say something important (ex. I love you, I'm sorry!, etc).  Confused about honoring the dead. Terrified of aging or dying?  Want to learn how to honor someone?  Not sure how to feel, or how move-on with life?   Contact me,  I can help you.
The death of a beloved is an amputation.
—C. S. Lewis
The whole world can become the enemy when you lose what you love.
—Kristina McMorris
Without you in my arms, I feel an emptiness in my soul. I find myself searching the crowds for your face—I know it's an impossibility, but I cannot help myself.
—Nicholas Sparks